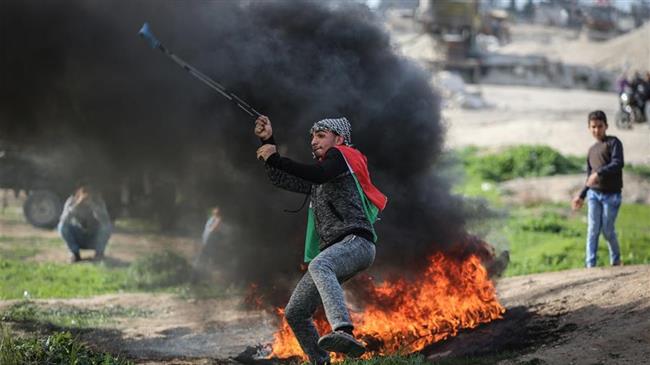 Intl. Probe into Israel Crimes in Gaza : Iranian official
YemenExtra
Y.A
Iranian Foreign Minister Mohammad Javad Zarif ,Thursday, has calledon Non-Aligned Countries to condemn the mass killing of Palestinian protesters in the Gaza Strip by Israeli military forces, calling for international investigation into Israel's criminal actions.
According to Sputnik, Zarif said in a speech before the Conference of Non-Aligned Countries held in the Azeri capital city of Baku on Thursday "We condemn the killings of civilians, including women and children in Palestine. We want an international tribunal to be established to fully restore the rights of the Palestinians and free Palestine from occupation,"
Zarif pointed out that letting Zionist entity to commit its crimes and massacres freely is evidence of the bias situation, which is the greatest threat to international security.