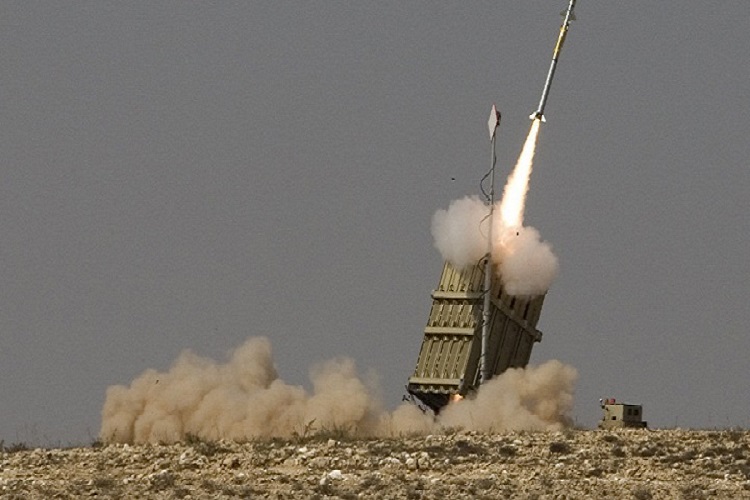 Russian newspaper: Saudi regime creates a modern missile defense system with the help of Israel
YemenExtra
Y.A
The Saudi regime has been building a missile defense system with the help of the Israeli enemy, drawing on the rapprochement with the Israeli enemy and the Israeli experience in combating the missile threat, the daily Pravda reported.
The newspaper pointed out that despite allegations that the Saudi Defense Forces were able to drop Yemeni missiles, but there is serious doubts in the event of a large-scale missile attack on Riyadh, it will not be able to protect its territory from any external threat.
Israel's main missile defense system is known as the Iron Dome complex, designed to intercept unguided tactical missiles at a distance of 4 to 70 kilometers. Saudi Arabia is interested in learning from the Israeli missile threat test. In this regard, Saudi Arabia may buy the Israeli regime Iron Dome.
On the other hand, the newspaper "Pravda" Russian that the series of recent arrests of princes and officials in Saudi Arabia has squandered the myth of stability in the dynasty in Riyadh, and in Saudi Arabia is a violent struggle for power within the royal family.
However, the real threat to security is that neighboring countries have become the main producers of oil in the Middle East, particularly Iran, with which Riyadh has no diplomatic relations, which is rapidly increasing its strength on Saudi Arabia's borders. Tehran for its military presence in Syria, and does not rule out the establishment of a military base there.
Saudi Arabia's Hezbollah, backed by Iran, is increasingly influencing political life in Lebanon. It is no coincidence that Lebanese Prime Minister Saad Hariri announced his resignation during a visit to Riyadh and accused Iran and Hezbollah of trying to destabilize the situation in Lebanon.
The newspaper pointed out that the war in Yemen, led by Saudi Arabia, is still ongoing, the end of which is unknown and its results are unclear. Despite the large-scale military operation and the continued siege on Yemen, Yemeni rockets hit Saudi cities, including the capital, Riyadh. Riyadh alarm: She said that what they called the Houthis directed a missile strike to the capital of Saudi Arabia.
Source : Website