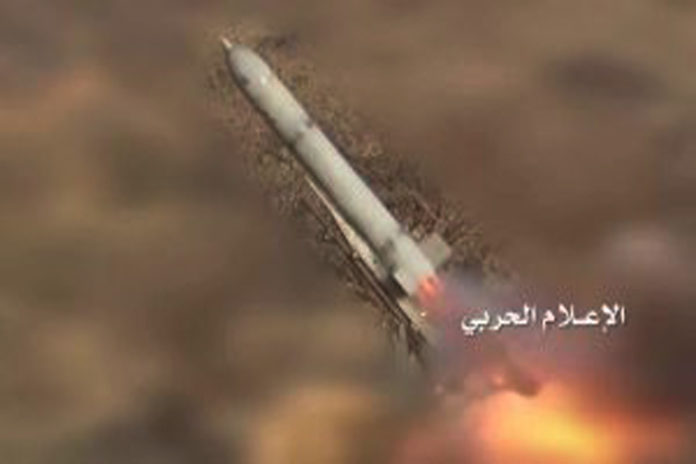 Yemeni joint forces score direct missile strike against Saudi-backed fighters in southern Yemen
YemenExtra
Y.A
In response to the Saudi-led coalition's fatal air strikes that claimed the lives of about 14,000 people,mostly civilians , the missile battalion of the Yemeni joint forces scored a direct hit on the Saudi-backed Hadi loyalists in the Al-Bayda province , according to a military official .
The Yemeni joint forces launched a Zilzal-2 missile at a gathering of Hadi loyalists in the Nadea area of the Al-Bayda Governorate.
The official added that another missile struck the Shaab-Mounqadea area, inflicting heavy losses on the Hadi loyalists.
Recently, the Yemeni joint forces have stepped up their offensives in southern Yemen , as the UAE-backed Southern Resistance troops have failed to make any new gains.