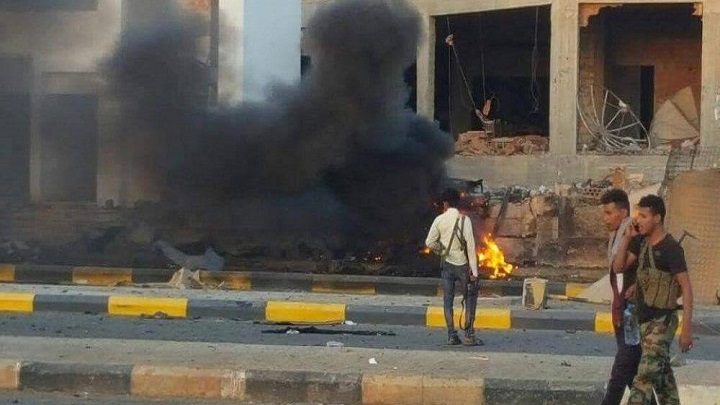 A blast rocks KSA/UAE-held Aden in southern Yemen, deaths and injuries reported
YemenExtra
M.A.
A car bomb exploded Tuesday morning in Mansoura district based in Aden governorate, southern Yemen.
According to media sources close to the Saudi-led coalition, a car bomb explosion rocked the city of Aden near the district of Mansoura, stressing that the blast targeted a kitchen specialized to prepare food for the so-called "security belt" in the industrial area of Al-Drain, and clashes with light weapons followed the explosion.
"A blast occurred on Tuesday at a military field kitchen in Aden, which was used to prepare meals for the UAE-trained forces and resulted in deaths and injuries," Reuters quoted witnesses as saying.
Witnesses said they saw ambulances transporting victims to hospitals after the blast, which some witnesses said was the result of a car bomb.
Moreover, the Takfiri organization "Daesh" claimed responsibility for the recent attacks using two car bombs and two suicide bombers, which blew up at the headquarters of the Department of "Fighting Terrorism" and the Office of Information for Security Administration, in the governorate of Aden.
This comes in the context of the security chaos witnessed in the city of Aden under the control of the KSA/UAE backed forces, whereas criminal acts have tremendously increased and drowned the governorate, like many other southern governorates, in a state of instability.