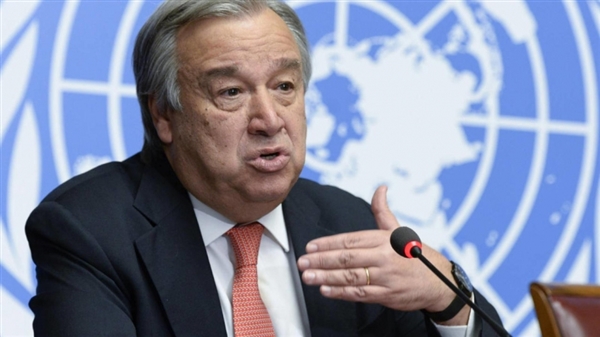 UN Secretary-General ensures his envoy to Yemen will work in balance
YemenExtra
SH.A.
UN Secretary-General Antonio Guterres on Saturday reiterated his confidence in his special envoy to Yemen Martin Griffiths and his mission, stressing that he "will double his efforts and work in a balanced manner."
This came after Hadi's government demands for changing Griffiths, because he, as Hadi said in a letter sent to Guterres on Thursday, had went beyond his mission and Stockholm Agreement.
UN spokesman Stephane Dujarric told reporters that the Secretary-General "confirmed to Hadi that the Special Envoy would redouble his efforts to support the two parties to fulfill their commitments made in Stockholm," and that he "will do so in a balanced manner to reach a lasting political solution to the conflict."
According Sputnik agency, Hadi asked Guterres in his letter for guarantees, saying: "I can not accept the continuation of your Special Envoy Martin Griffiths only after you in person provide adequate guarantees ensuring that abuses be reviewed and avoided."
For his part, member of the Supreme Political Council Mohammad Ali al-Houthi, said that Hadi's letter on the UN envoy affirmed Hadi's refusal of dialogue with other parties" and considered the letter a response to the statement of Aden meeting that was held few days ago.