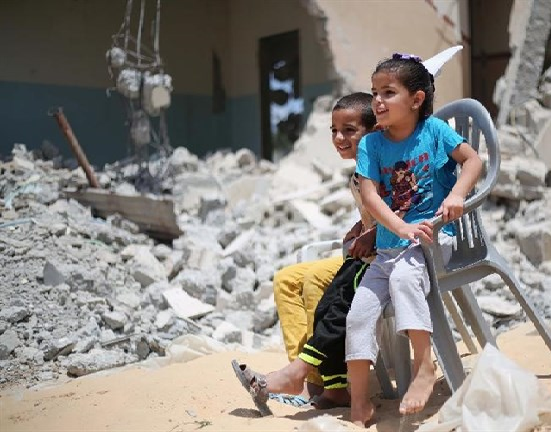 Thousands march in funeral of disabled Palestinian killed by Israeli forces in Gaza
YemenExtra
Y.A
Thousands of Palestinians in the besieged Gaza Strip marched on Saturday in the funeral of slain Palestinian Ibrahim Abu Thurayya, 29, who was shot in the head and killed by Israeli forces on Friday during clashes along the border with Israel.
Abu Thurayya was a well-known Palestinian activists, famously known for consistently protesting the Israeli occupation, despite losing both his leds in an Israeli airstrike in 2008. After he was disabled by Israeli in 2008, Abu Thurayya worked washing cars in Gaza to support hi 11-member family.
Tributes to Abu Thurayya popped up across social media after his death, as Palestinians widely circulated a video of him calling on everyone to protest against US President Donald Trump's
recognition of Jerusalem as the capital of Israel,
just days before he was killed.
Following his funeral on Saturday, Abu Thurayya's mother said that he "had always been brave facing the occupation, even after he lost both of his legs, he would go raise the Palestinian flag on the borders."
Friday's events brought the death toll over the past week to 10 — six Palestinians had previously been killed by Israeli forces over the past week, four in airstrikes and two in clashes.
Palestinians have vowed to continue protesting Trump's unprecedented decision, which Palestinian and Arab leaders warned would cause instability and unrest in the region.
Trump's announcement was the first step to a drastic abdication of longstanding US policy that has largely adhered to international standards on Israel-Palestine, which maintains that East Jerusalem is an intricate part of occupied Palestinian territory and the capital of any future Palestinian state, despite Israel's annexation of the territory.
Source: Website