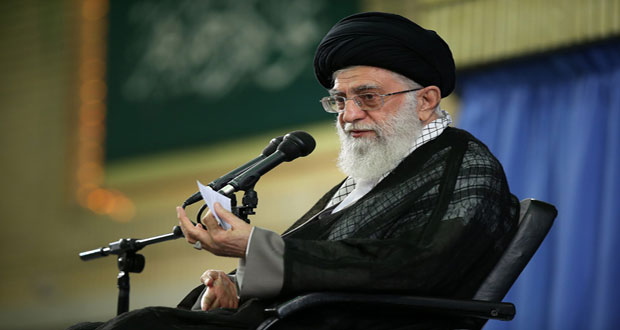 Iran's supreme leader says US is main cause of massacres in Afghanistan
YemenExtra
M.A.
The US wants "to cause continuous unrest in our region" Iranian Supreme Leader Ayatollah Khamenei said during a televised address from Tehran on Tuesday.
"The hands that created Daesh [IS; formerly ISIS/ISIL], either in Iraq or Syria, and committed all of those crimes through Daesh, using Daesh as a means to carry out attacks against entire populations, are the same hands that are now transferring Daesh to Afghanistan," Ayatollah Khamenei said.
 He added: "What's important, for the US, is to cause continuous unrest in our region. The US seeks to inflict interior conflicts on countries of the region."
"They seek continuous unrest in order to maintain their presence here and to achieve their political and economic goals," Khamenei concluded.
The Iranian Supreme Leader commented on the recent string of terrorist attacks that have caused the death of more than 100 people in Afghanistan.
Source: Ruptly