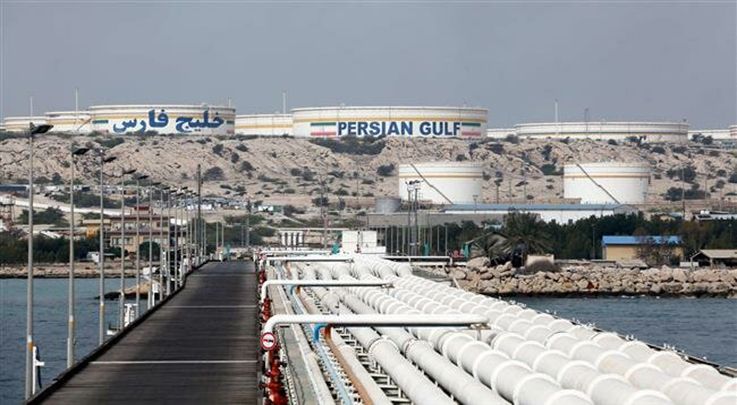 US to Announce End to Sanctions Waivers for Iran Oil Imports
YemenExtra
M.A.
The United States is expected to announce on Monday that buyers of Iranian oil need to end imports soon or face sanctions, The Washington Post reported Sunday, citing two State Department officials. 
Officials in Asia opposed the expected move, pointing to tight market conditions and high fuel prices that were harming industry.
The source confirmed that the administration will terminate the sanctions waivers it granted to some importers of Iranian oil late last year.
Benchmark Brent crude oil futures rose by as much as 3.2 percent to $74.31 a barrel, the highest since Nov. 1, in early trading on Monday in reaction to expectations of tightening supply. U.S. West Texas Intermediate (WTI) futures climbed as much as 3 percent to $65.87 a barrel, its highest since Oct. 30.
The administration of President Donald Trump left a multi-lateral nuclear agreement with Iran last May. Afterwards, Washington re-imposed the sanctions that had been lifted under the accord. The US enforced sanctions, last November, targeting Iran's banking and energy sector, however, it granted waivers from the bans to eight major importers of the Iranian oil, fearing market instability including China, India, Japan, South Korea, Taiwan, Turkey, Italy and Greece.