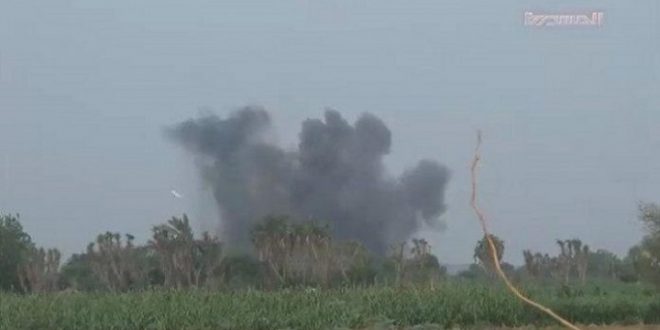 The Saudi-Led Coalition Bombs Katyusha Rockets in Hodeidah, Develops Combat Positions
YemenExtra
M.A.
The forces of the Saudi-led coalition pounded Katyusha rockets south of the village of the Sheikh in the Kilo 16 area and to develop combat positions in the province of Hodeidah after midnight on Sunday, which comes in the context of their breaches for the last four months against the Stockholm agreement.
According to reports from the province of Hodeidah that the forces of the US-backed coalition bombarded with 10 Katyusha rockets Kilo-16 area east of the city of Hodeidah, while Saudi/UAE paid militias opened fire machine guns on Hodeidah airport and the area of July 7.
Military sources pointed out that a bulldozer of the forces of the Saudi-led coalition began to develop combat fortifications in the junction of the south of the city of Hayes.
The forces of the Saudi-led coalition continue around the clock to breach the ceasefire in Hodeidah, confronting the Yemeni army and the committees with the utmost restraint.