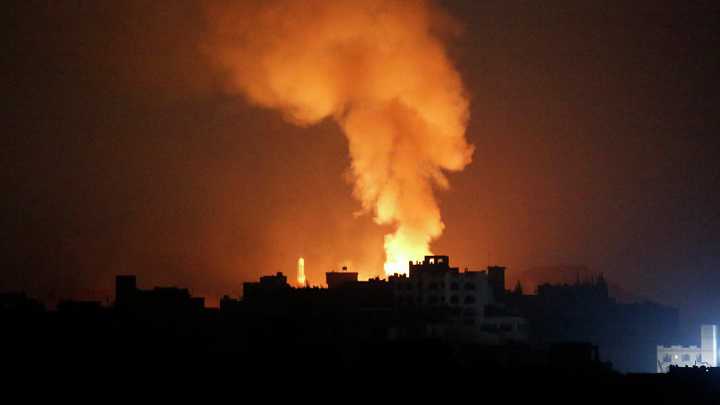 Military Sources: British-Israeli warplanes have carried out bombings on Yemen in the past two days
YemenExtra
Y.A
The Saudis and Emiratis have reached an unprecedented state of exhaustion in their war on Yemen, prompting them to seek help and direct intervention from the real sponsors in the war on Yemen.
Yemen Press Agency has obtained exclusive information that the crimes committed during the past two days in the governorates of Hodeidah, Amran and Dhalea were carried out by Israeli and British warplanes.
Informed military sources in the southern provinces revealed to "YPA" that Israel and Britain participated actively to support the coalition of aggression against Yemen through air raids on the provinces of Hodeidah, Amran and Dhalea, which killed dozens of civilian casualties.
The sources added that the warplanes of the Zionist entity and Britain launched from the British Royal Air Base in the Bahraini capital Manama and were refueled by air through American fuel planes launched from the American warships in the Red Sea and Bab al-Mandab.
Civilian homes in Dhalea al-Hodeida and Amran provinces have been hit by dozens of air strikes in the past two days, killing more than 26 civilians, mostly women and children.
On June 16th, the Ethiopian capital Addis Ababa met with Mohammed bin Zayed and a high-ranking envoy of the Prime Minister of the Zionist entity to discuss Israel's participation in the aggression against Yemen after the UAE's defeat and its mercenaries on the West Coast front, according to the Lebanese channel Al-Manar.
In May 2017, the British news website Liberty Fighters revealed that the UAE had provided $5 billion to the Zionist entity to take part in the war on Hodeidah province.
The photo is from the archive
Source: Website