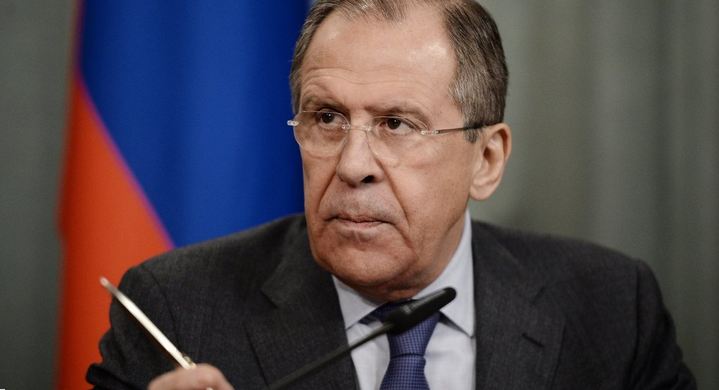 Lavorv Says Strike on Syria Airbase "Very Dangerous Development"
YemenExtra
M.A.
Russian Foreign Minister Sergei Lavrov on Monday described a strike on Syria's T-4 airbase as "very dangerous development."
"I hope at least that the US military and those of the countries participating in the coalition led by the United States understand that," Lavrov told a press conference.
He said that Moscow is not opposing the idea of holding an immediate investigation into an alleged chemical attack in Syria.
"As for the warnings from the US President's officials that Washington does not exclude the possibility of striking Syria — you know; our military has already reacted to this. We have our obligations to Syria. Obligations based on our agreement concluded with the legitimate, legal government of the Syrian Arab Republic at the request of this government, which is, incidentally, a UN member-state," Lavrov said at a briefing in Moscow.
Russia stands for an honest investigation into the alleged chemical attack in Syria, but against the appointment of the perpetrators without any evidence, the top Russian diplomat said.
"But when this investigation is based on the need to come to a given point, and the given point here is 'Assad did it with the support of Putin', there is no serious conversation here," he added.
Lavrov meanwhile, noted that the reaction of the West to the reports of the alleged chemical attack in Syria has been reduced to "simple slogans."
"Of course, the regime did this, and since Russia supports it, Russia and Iran are still to blame, and, of course, it needs to be investigated," he said, referring to the Western states' reaction on the alleged chemical attack in Syria.
Earlier, the Qatari television network Al-Jazeera reported, citing a militant source on the ground, about an alleged chlorine gas attack by Syrian government forces that, had supposedly, "killed dozens of civilians."
"I am sure that many people saw these photos where children, adults, are showered abundantly from buckets, and this is done by people who are not using protective masks in order to protect themselves from the possible impact of the substance from which those whom they are helping suffered," the Russian Foreign Minister said in reference to the photos of the alleged 2017 chemical attack in Syria's Idlib.
According to Lavrov, this all was very reminiscent of the one-year-old photos, when the so-called "White Helmets," which have proved their fraudulent nature, without any special means of protection, worked with a funnel, which, according to the same white helmets, was formed as a result of the bomb drop from sarin gas.
"All serious scientists just simply shrugged their shoulders," Lavrov stated.
Source: Sputnik