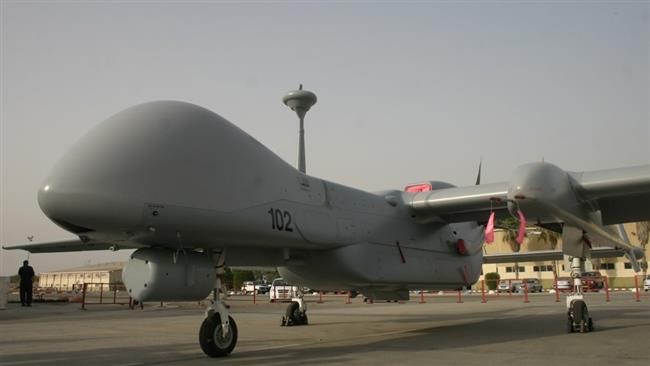 Israeli drone strikes killed civilian in southern Syria
YemenExtra,19 March,2017
A so-called monitoring group says at least one civilian has lost his life after an Israeli unmanned combat aerial vehicle carried out an attack in Syria's southern province of Quneitra.
The drone targeted a vehicle as it was travelling along a road linking Khan Arnabah town to the capital city of Damascus on Sunday, leaving the occupant dead, the so-called Syrian Observatory for Human Rights reported.
Local sources identified the victims as Yasser al-Sayyed.
Syria's al-Masdar news agency later published a photo of Sayyed's black sport utility vehicle damaged in the Israeli drone strike.
The development came two days after the Syrian army announced in a statement that four Israeli fighter jets had violated the Arab country's airspace, adding its air defense had shot down one of the military aircraft and hit another.
The Israeli warplanes entered the Syrian skies at 2:40 a.m. local time (0040 GMT) on Friday via Lebanese territory, and hit a military target on the way to the ancient Semitic city of Palmyra.
"Our air defense engaged them and shot down one warplane over occupied territory, hit another one, and forced the rest to flee," the Syrian army said, apparently referring to the Golan Heights.
The Syrian army also slammed Tel Aviv's strikes as "an act of aggression" meant to assist the Takfiri Daesh terror group.