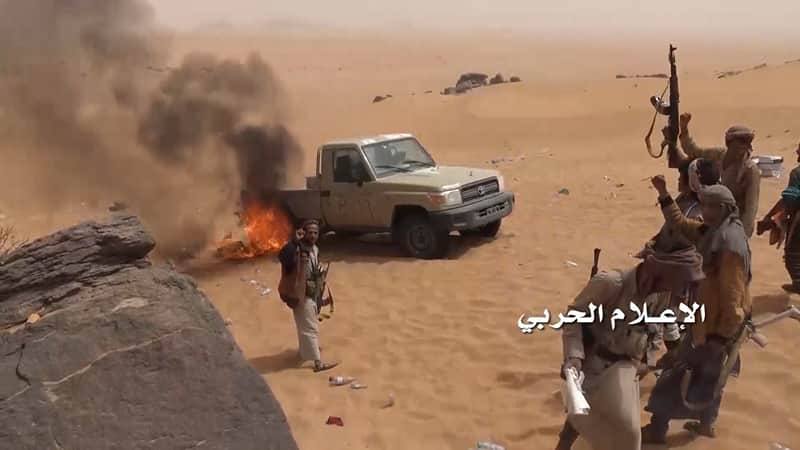 In retaliation for the deadly attacks,Yemeni Joint Forces kill Saudi troops,siezing military bases
YemenExtra
A.A
In retaliation for the deadly attacks,Yemeni Joint Forces killed many Saudi troops in frontbattles boundries,firing tanks and military armored vehicles,siezing military bases.
in Jizan Snippers shot dead two Saudi soldiers in the military bases of al-Shabakeh and al-Faridah in the kingdom's southwestern Jizan,which also artillery shells hit the military bases of Marbah and al-Dukhan.
the Missile Force fired 6 Grad rockets at gathering of Saudi troops in Madah,Manfath (port) Alib, al Sahah, and Jawazat which was trageted by Zilal-2 rocket at the same time.
Earlier today,Yemeni Joint Forces has killed and injured at least 100 Saudi soldiers and mercenaries in less than two days of retaliatory attacks against military positions in the kingdom's southwestern regions.
Yemeni Joint Forces `s media war has distrburted  videos that show sizing of Saudi military bases in Jizan,Asir,and Najran.