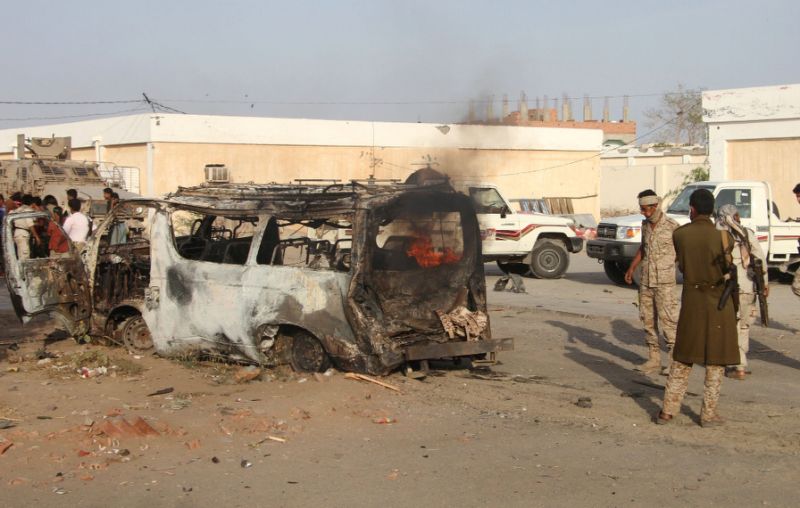 Al-Qaeda confesses suicide attack in Lahj southern Yemen.
YemenExtra
Al-Qaeda on Friday confessed responsibility for a recent deadly attack on a government building in southern Yemen, which involved a suicide bombing.
Al-Qaeda's Ansar al-Shariah arm in a statement online identified the suicide bomber as Abu Amer al-Hadrami, saying he had rammed his explosives-laden car into the gate of the local-government building in the provincial capital of Lahj on Monday.
Officials said at the time that six soldiers and four civilians were killed in the bombing and an ensuing gun attack by militants.
al-Qaeda statement acknowledged the death of three militants "who controlled the building for three hours" before being killed, in addition to Hadrami.
Al-Qaeda, which United States regards it as the network's most dangerous branch, have increased its power in Yemen supported by Saudi-led Coalition.