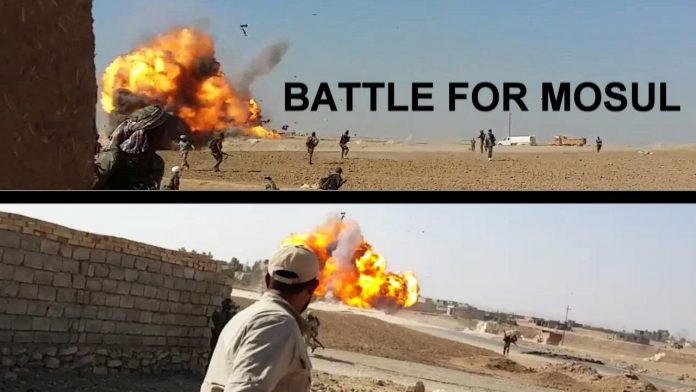 ISIS bomber detonated up his VBIED in west Mosul
YemenExtra
Y.A
The dramatic moment an ISIS suicide bomber blew up  his VBIED was brilliantly arrested  by two fighters from the Popular Mobilization Units.
The suicide attack –in Autumn 2016 – was planned  to target an  Iraqi fighters unit firmed  in the military operation against the Islamic State western  Mosul.
Although  no Iraqi soldiers were reported killed as a result of the attack  , but the intensity of the explosion has caused  many injuries .