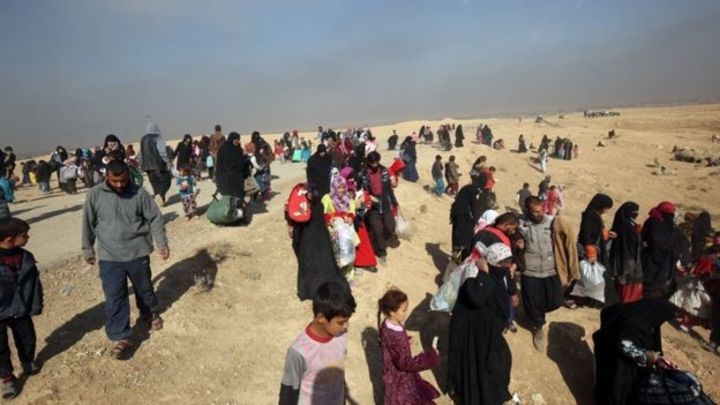 148,000 Iraqi Displaced Families Return to their Areas in Anbar
YemenExtra
Y.A
The head of the Department of Migration and Displacing  in Anbar province, Mohammed Rashid, said on Saturday that 148 thousand displaced families returned to their liberated areas in the province.
According to "Sputnik" agency , Rashid said that the families returned to the cities of Ramadi, Falluja, Karma, Khaldiyah, Hait  ,  AL-Radbah  and Hadithah  in the province, noting that the displaced locals  began to return since the middle of last year.
Rashid added that  there were more than 19,000 displaced families in Anbar camps, as well as more than 300,000 displaced families were still outside the province.
Most of the cities of Anbar province were the  scenes of  military operations since the beginning of 2014, with the entry of the Taqfir group into those towns and the commission of crimes against civilians, which forced hundreds of thousands of people to flee the province.