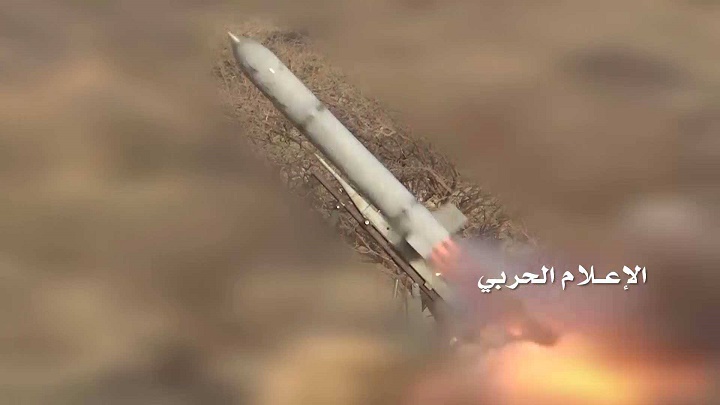 Three "Zelzal 2" Missiles Fire on Paid-Fighters in Nahm
YemenExtra
Y.A
On Tuesday, the Yemeni joint forces  fired  three "Zelzal  2" missiles –on  paid-fighters  at the Al-Farda camp,  Nehim, eastern Sana'a.
A military source told  "Al-Masriya Net," that  three rockets, "Zelzal " 2 homemade, targeted concentrations of paid-fighters  at AL-Fardah camp in Nehim resulting in direct injuries.
It is noteworthy that the rockets of the Yemeni joint forces launched last week salvo of Katyusha rockets on the paid-fighters' gatherings in Solb  gate in the Directorate of Nehim, northern  Sana'a .