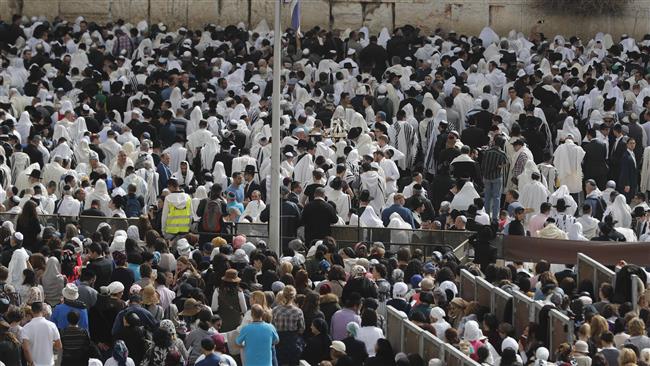 Nearly 400 Israeli settlers storm Aqsa Mosque again
YemenExtra
Nearly 400 Israeli settlers, guarded by regime forces, have once again stormed the al-Aqsa Mosque compound in the Israeli-occupied Old City of East Jerusalem al-Quds.
Firas al-Dibs, spokesperson of the Islamic Waqf, which manages the compound's affairs, told the Palestinian Ma'an news agency that large groups of Israeli settlers, approximately 385 in total, "raided the mosque" on Thursday.
The official also told Turkey's Anadolu news agency that the intruding settlers tried to perform rituals and attempted to attack the mosque guards, while Israeli forces made two arrests in the mosque's courtyard.
The al-Aqsa Mosque compound is a flashpoint Islamic site, which is also holy to the Jews.
Under a 1967 deal between Israel and Jordan, the compound's custodian, non-Muslim worship is prohibited at the site.
In defiance of the agreement, the regime in Tel Aviv regularly allows Israeli settlers and extremists to enter the site and carry out religious rituals — often under armed guard.