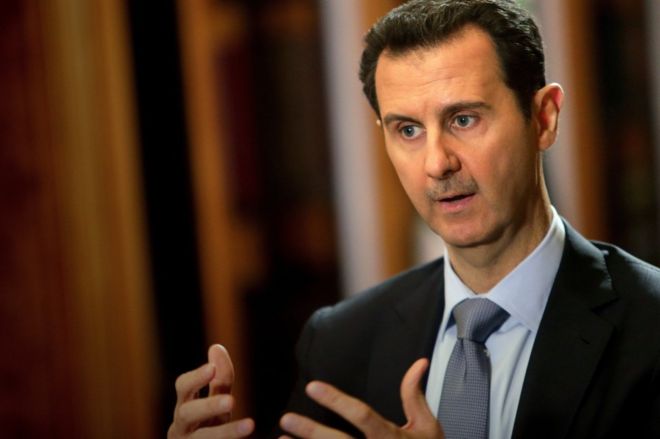 Syria to buy latest Russian air defense system: Assad
YemenExtra
M.A.
Syrian President Bashar Al-Assad told the Syrian Arab News Agency (SANA) on Thursday that the government is in the process of buying the latest Russian air defense system,
"It's natural that we should have such systems," he stated.
Assad made these statements to SANA just hours following the Israeli Air Force launched airstrikes close to the Damascus International Airport.
"It is natural for us to negotiate with the Russians now with a view to strengthening (our) systems, whether to face any Israeli threats from the air or the threats of American missiles."
"That has become a real possibility after the recent American aggression on Al-Shayrat air base in Syria," he continued.
The Syrian government has considered  in the past the purchasing of these air defense systems. However, the arrival of such weapons had never been fully confirmed.