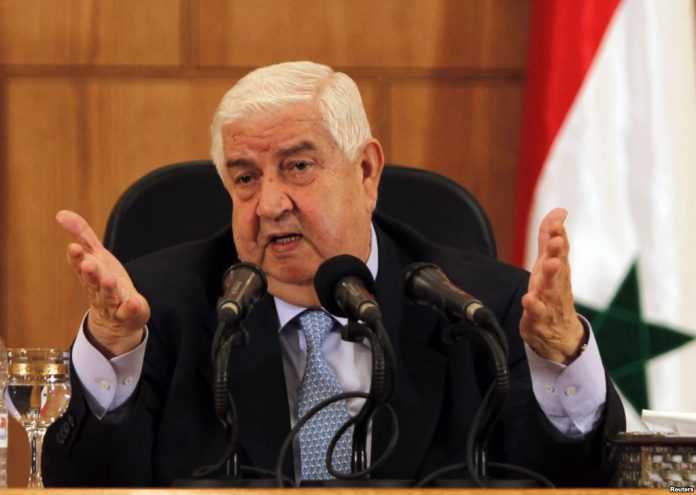 We will respond to any intervention by Jordan: Syrian FM
YemenExtra
M.A.
The Syrian Foreign Minister, Walid al-Moallem, stated that his government is committed to the recently-brokered de-escalation deal, while at the same time warns of violations by the opposition forces will be strictly responded to.
"We are committed to the deal, but there will be a decisive response in case of any violation by the armed groups," he spoke in a televised press conference held earlier today.
Responding to accusations made by opposition figures in exile that the Syrian government is sacrificing the country's unity, al-Moallem stressed that the de-escalation zones will not lead to division.
"We are keen on our national unity, and the unity of Syria and its policies, thanks to the steadfastness of our people, and the bravery of our army," he continued.
The Foreign Minister explained that there is no role for UN or international powers in the deal which will last for six months.
Al-Moallem also affirmed that the Syrian Army will answer to any intervention made by Jordan in the southern frontiers. His remark came as a reply to comments made by a Jordanian official that Jordan might enter the Syrian depth to protect its national security.
He also described the part of U.S.-backed Syrian Kurds fighting the Daesh group in Syria as "legitimate."