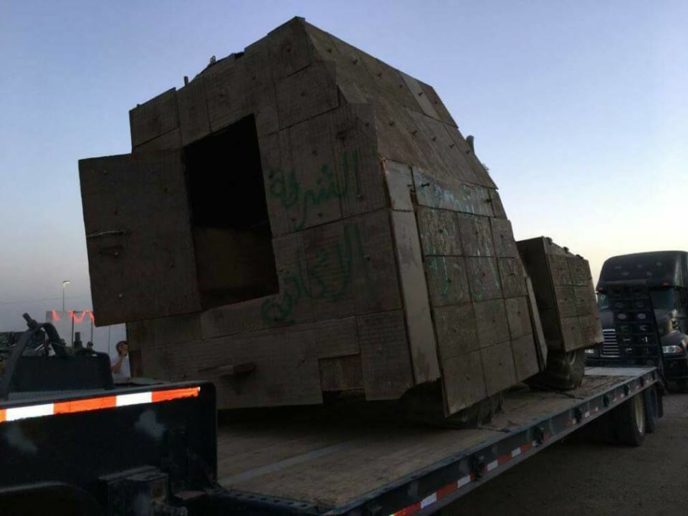 Iraqi Army Catch over a Dozen "Daesh" Car Bombs in west Mosul
YemenExtra
Y.A
"Daesh", backed by Saudi, appears to be running low on volunteer suicide bombers in Mosul after the Iraqi Federal Police captured a large car bomb factory in the newly liberated '17th Tammuz' district of northwestern Mosul.
Upon discovery of more than a dozen ready-made fortified car bombs, these were hastily moved to backside  positions to destroy them  immediately  to avert any consequences  following a possible "Daesh"-counter attack
Because of recent advances, "Daesh" , backed by Saudi, only  dominates three neighborhoods anchored on the western part of the Tigris River.
Over the Counter Terrorism Units, 9th and 15th divisions have been alleviated  of their duties in Iraq's second largest city, forming the final counter-rebellion operations to the Iraqi Federal Police and Rapid Response Division to deal with.