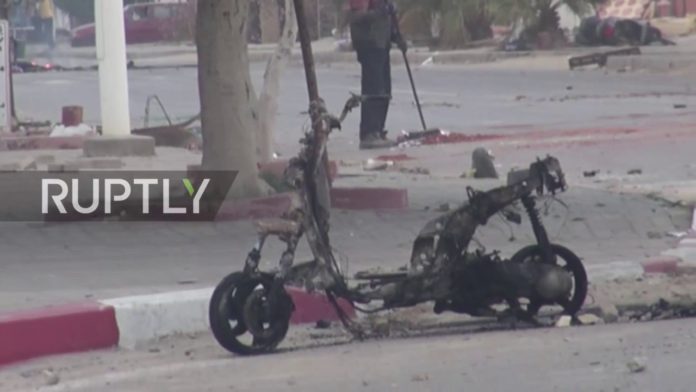 Tunisia: Tensions rise in southern regions after killed protester
YemenExtra
M.A.
Citizens of the southern Tunisian town of Douz took to streets to take part in a general strike on Tuesday, during which several vehicles were set alight.
The people are striking in support of protesters who engaged in fights with the Tunisian security forces in Kamour, Tataouine region, on Monday. One individual was killed in the unrest, as demonstrators rallied complaining about the  lack of employment.
Tensions have risen between protesters and security forces outside the El Kamour oil and gas pumping fields in the past recent weeks.
Protesters have been camping outside oilfields for a couple of weeks, obstructing trucks from entering and requesting a share of local resources and jobs in the region.