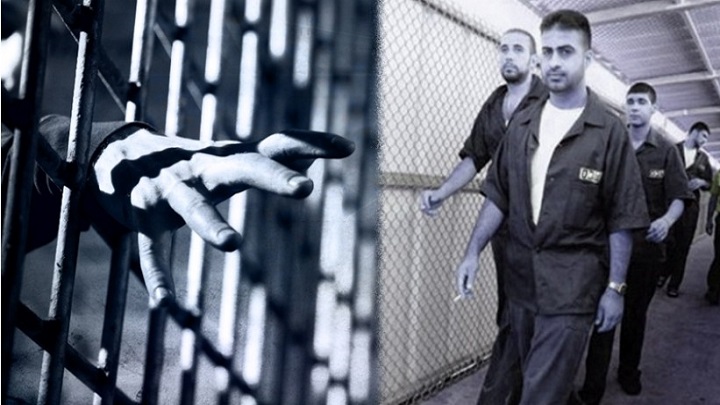 Al-Karama Strike Enters its 38th Day and Prisoners Head for Escalating Steps
YemenExtra
Y.A
The Palestinian prisoners in the prisons of the Israeli forces, on Wednesday, entered their 38th day in an open hunger strike amid the continuation of supporting events in the cities, villages , camps and in the Arab and international countries.
The media committee of the strike said that the majority of prisoners suffer from a sharp drop in weight and blood pressure, whereas  most of them vomit and bleed blood.
It also noted that many of them had suffered from skin diseases due to the lack of vitamins in their bodies, in addition to cases of fainting and convulsions..
This comes at a time when the Dean of the Palestinian prisoners Karim Younis  , detained since 35 years in the prisons of the Israeli prisoners, that the prisoners should step up their struggle during the coming days, and said that we are going to escalate our struggle during the coming days, especially refraining  from drinking water
In turn, the National Committee for the Assignment of Freedom of Dignity called for presence  sit-in tents in all governorates on Wednesday at 11:00 am and night marches at 8:00 pm.
The prisoners demand  to end the policy of administrative detention, end the policy of solitary confinement, end the policy of preventing family visits and irregularities, to end the policy of medical negligence and other basic and legitimate demands.