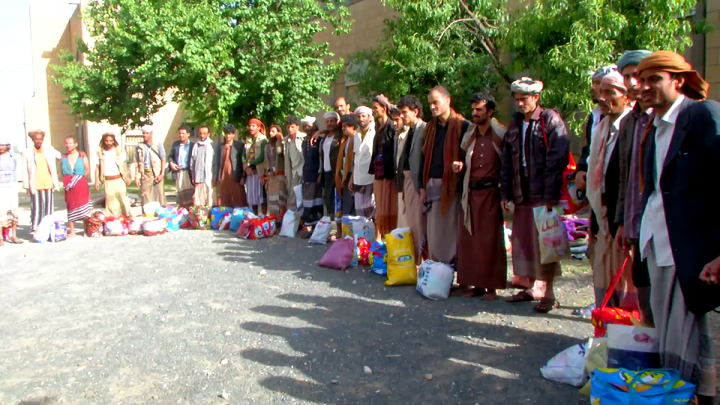 42 of the Paid Fighters Released in Sana'a
حYemenExtra
Y.A
The competent authorities today released 42 of those who were tricked into the work of the Saudi-led coalition and held in the central prison in the capital Sana'a, mostly from the southern provinces.
The release was carried out in the presence of Lahj governor Ahmad Hamoud Saleh Jreib, who expressed his appreciation for the Amnesty initiative. He called on the mercenary leaders to seize the opportunity and deal positively with the initiative concerning the file of prisoners of confrontations renewed by the leader of the revolution, Sayyad  #Houthi.
For their part, the released said that their involvement in the work of the Saudi –led coalition  ended and they were victims of the agendas of the Islah Party, which worked to force them to betray the national constants in anticipation of a little money for the betrayal of the homeland.