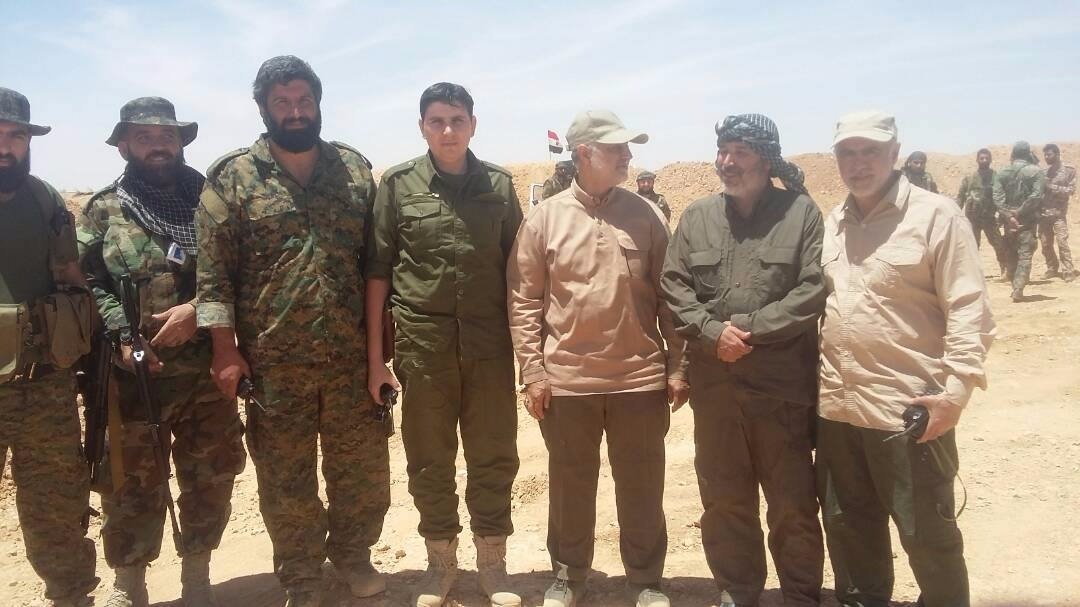 Prominent Iranian general arrives to Syrian border
YemenExtra
M.A.
Major General Qassem Suleimani of the elite Iranian Quds Forces was documented with the pro-government Popular Mobilization Units (Hashd Al-Sha'abi) in Iraq's northwestern countryside on Monday.
The major Iranian general was advising the high command of the Popular Mobilization Units during their fundamental operation along the Syrian border-crossing.
It is not unusual for General Suleimani to show up at these fickle fronts, as Iran plays an integral role in these field operations.
With the capture of Daesh's last crossing in the Nineveh Governorate, today, the Popular Mobilization Units will now shift their attention south towards the terrorist group's final stronghold on the Syrian border.