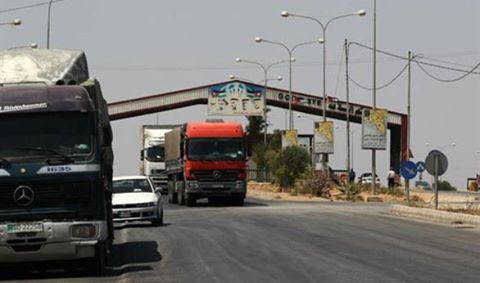 Syria, Jordan in negotiations to reopen border-crossing
YemenExtra
M.A.
Syria and Jordan have began negotiations mediated by Russia to reopen the Nassib Border-Crossing, military source reported.
If the talks are successful, the rebel forces at the Nassib Border-Crossing will be ordered to withdraw from the region by their Jordanian partners.
Reopening the Nassib Border-Crossing would have a positive influence on Syria's strained economy, as both countries were once key trade partners in the region.
While the two governments discuss economic rapprochement, the Syrian Arab Army (SAA) has resumed its offensive in the Dara'a Governorate, today, aiming at the eastern part of the provincial capital in a bid to kick out the rebel forces from the area.