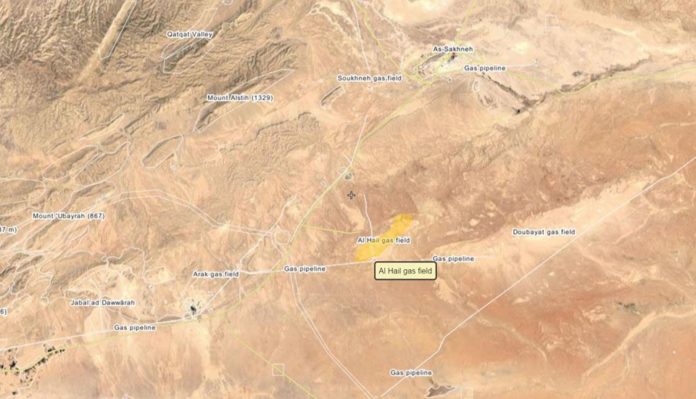 Syrian Army pushes east of Palmyra, seizes strategic gas field
YemenExtra
M.A.
The Syrian Army troops continue to take control of more territories east of the ancient city of Palmyra as part of a large-scale offensive to reach the embattled city of Deir Ezzor.
Backed by paramilitary fighters and heavy Russian aerial bombardment, the government forces almost regained complete control of al-Hail gas field located some 14 km to the east of the strategic Arak region, thus reducing the distance to the Daesh-controlled al-Sukhnah to 20 km.
Al-Sukhna, based deep in the Syrian Desert, serves as the terror group's major bastion en route to the eastern city of Deir Ezzor; the Syrian Army's ultimate objective at this battlefront.
 Moreover, the Army troops expanded its control around the T3 pumping station by securing 7 km of land to the east.
Syrian and Russian Air Forces have proved pivotal in this specific battlefront as they carried out effective and non-stop airstrikes against Daesh positions and convoys.