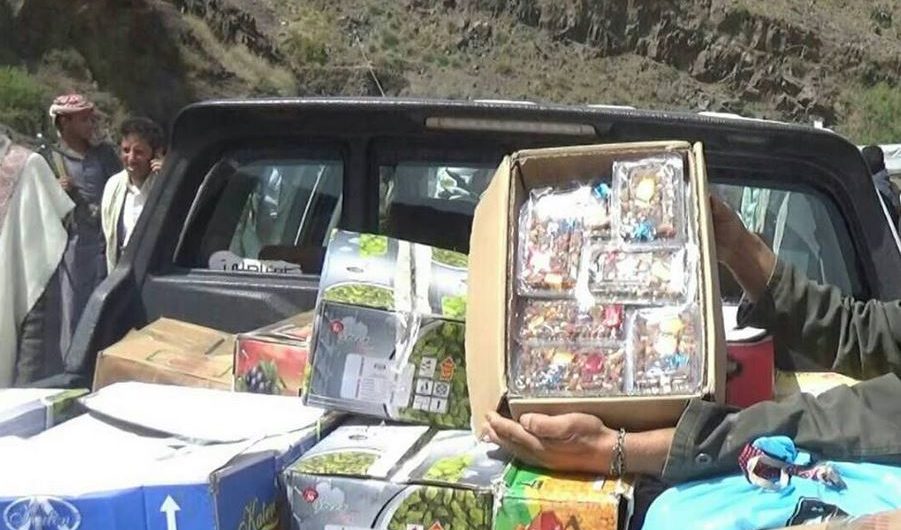 # Sana'a: # Manakhah Provides an Eid Convoy for the Yemeni Joint Forces
YemenExtra
Y.A
A number of the sons of Manakhah directorate in the west of the capital Sana'a ,Tuesday , provided a convoy for those stationed in the battle fronts , which contained various types of sweets.
They confirmed during providing the convoy their willing to provide more convoys of men and generosity convoys to achieve victory and cleanse the homeland from the profiteering of the Saudi-led coalition.
They Called  on all the people to stand united in the face of the the Saudi-led coalition .