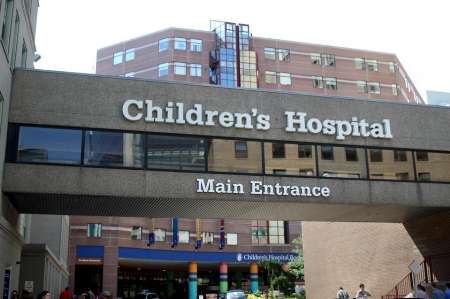 Iranian cancer researcher detained in US
YemenExtra
M.A.
(IRNA) An Iranian cancer researcher traveling to the United States to work as a visiting scholar at Boston Children's Hospital was detained upon entering Boston Logan International Airport.
According to the Boston Globe, an Iranian male holding a valid "visiting work visa that was issued in May", Mohsen Dehnavi, was detained along his wife and young children in order to be "sent back to Iran on the next scheduled flight from Boston".
"His detainment comes just two weeks after the Supreme Court ruled that the Trump administration could largely enforce an executive order that would ban people from six Muslim-majority countries, including Iran, from entering the US," writes the Boston Globe.
 This is not the first time, and probably won't be the last, that the US government has deported Iranian scientists based on President Donald Trump's Ban.
In late January, when Trump's initial travel ban was put in place, Iranian postdoctoral fellow Samira Asgari, who was supposed to join a lab in Boston, wasn't allowed to board her flight.
Another Iranian scientist, Soheil Saeedi Saravi, a member of Department of Pharmacology of Tehran University of Medical Sciences, had his visa suspended a few days before his was set to travel to the U.S. for a research fellowship at Harvard.
The exceptions of Trump Ban are only the people have a 'credible claim of a bona fide relationship with a person or entity in the United States", which was defined, by the US Department of Homeland Security , as only a family member who is a parent, spouse, child, adult son or daughter, son-in-law, daughter-in-law, or sibling of US residents.
Students admitted to American universities, workers hired by American companies, or lecturers invited to speak to American audiences are exceptions of the ban.
Hawaii and Maryland courts had already stopped the order issued by US President Donald Trump.
Source: Al Masdar News