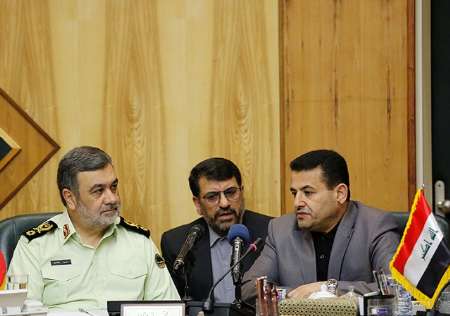 Iraqi Government Values Iran's Effective Role in Fresh Victories against "Daesh"
YemenExtra
Y.A
Iraqi Interior Minister Qasim al-Araji said that the Islamic Republic of Iran had a great role in fresh victories of the Iraqi government and  that Iraq is indebted to Iran's unsparing assistance in this respect.
 Police Commander Brigadier General Hossein Ashtar said that  "We are very thankful of Iran for its good ties with Iraq over the past years."
Confirming the need for his country to further improve relations with Iran, he pointed to foreign countries' interference in Iraq's affairs in the past, saying that the Iraqi government has become more independent than those days, as it is seeking to forge ties with all Islamic states.
The Iraqi minister said "We believe such a committee should be set up soon so as to find solutions to the issues, including organized crimes.'
As to offering services to Arbaeen pilgrims, al-Araji said that the Iraqi government has put good and considerable services to the pilgrims on its agenda this year.
Iraqi government is ready to use all Iran's experience in all fields such as specialized police, he said.