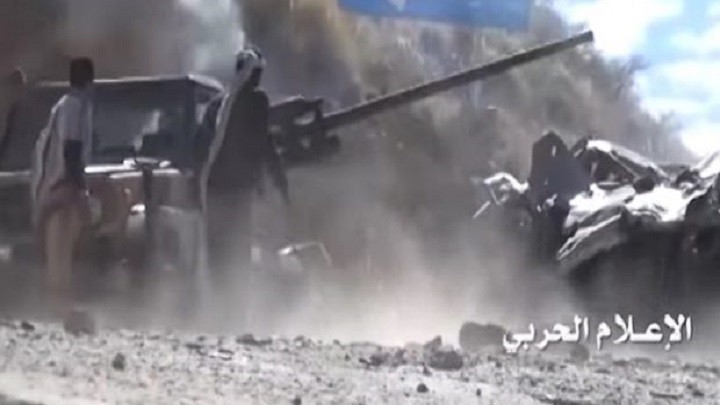 Big Losses amid Paid Fighters in Taiz
YemenExtra
Y.A
In a response to the Saudi-led coalition deadly air strikes, the Yemeni Joint Forces ,Tuesday, killed and injured a number of the paid fighters, including leaders  , according to a  military official.
Amid the targeted paid fighters were the personal escort of the commander of the 17th Brigade, the paid fighters ,Aseel al-Qadasi in al-Salu area.
Three of the them were killed in Wadi Salah valley while the fourth in Bir Basha, it added.
The national forces ,furthermore, carried out a unique operation on the sites of the paid fighters in the north of Yakhtel, where the national forces also fired rockets and artillery towards the paid fighters' gatherings, causing heavy losses amid their ranks.
The national forces also were able to defeat the paid fighters from several areas in the village al-Sayyar and hilltops of al-Salu, killing and injuring many.
Read More: