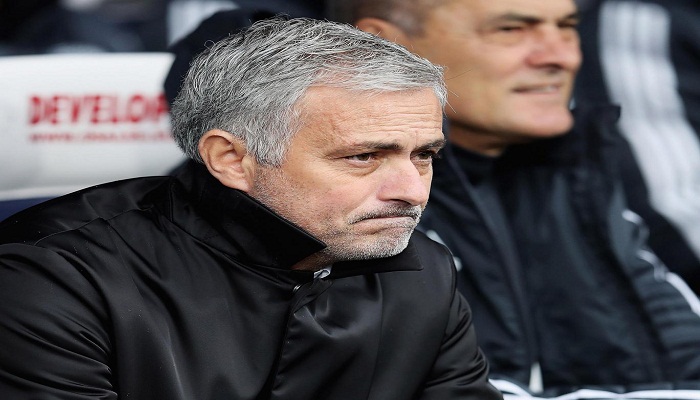 Jose Mourinho condemns Manchester United players' attitude as worst he has ever known in defeat to Huddersfield
Jose Mourinho said the attitude of his Manchester United side in their 2-1 defeat at Huddersfield was the worst he had known. He claimed that not even in a friendly contest had he seen this absence of desire.
The United manager would not blame Victor Lindelof, who suffered a torrid afternoon and was directly responsible for Huddersfield's second goal, saying that if his team had played well, it would be right apportion individual blame. Since they had all performed abysmally there was no point.
"You in the media like to individualise the defeat," Mourinho said. "I think that is very unfair. The mistakes – Lindelof for the second goal and Juan Mata for the first – belong in the context. If you play an amazing game and lose to an individual mistake, yes, you point the finger.
"That is not the case here. In the first half I was waiting for the mistake. They came from Mata and from Victor. It could have come from anyone because the attitude was really poor. When I lose matches I like to lose because the opponent was better and had more quality. When you lose because of your attitude, it is really bad.
"I heard Ander Herrera say in the interview area that our attitude and desire were poor. Oh my God, when a player says that I think they should all go to the press conference because I cannot explain that."
Mourinho had begun his press conference by pointing out that Manchester United had played in Lisbon in midweek, where they had been fortunate to overcome Benfica. However, he added that Huddersfield had completely deserved their win.
"They played like I like," he said of David Wagner's side. "They played with everything they have – aggression, desire, motivation and sacrifice. We did not. The team that deserved to win won. Simple.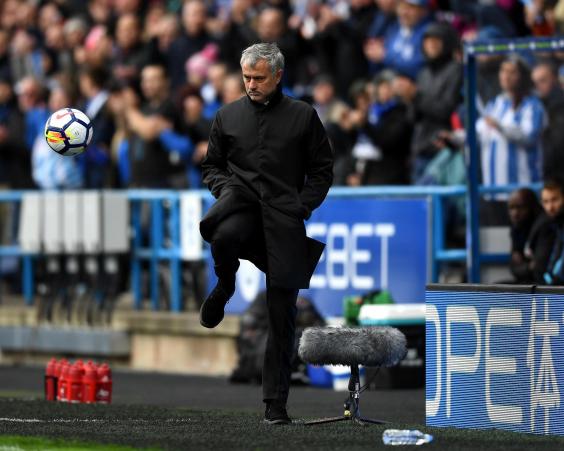 "I don't even remember a friendly match in which our attitude was so poor. In the second half we tried but they played against an opponent who was defending, they were playing against the (referee's) watch and the wind was tremendous. We could have had a second goal but it would have been an undeserved draw."
Asked if he expected a reaction in Tuesday night's League Cup fixture at Swansea, Mourinho was withering. "I don't like to anticipate reactions because I don't know what to say at this moment.
"We came here to play a Premier League match, to play for three points. I feel really disappointed and, if I were a Manchester United supporter, not a manager, I would be really disappointed because you can play and lose to an opponent with more quality but not to an opponent that had more attitude."