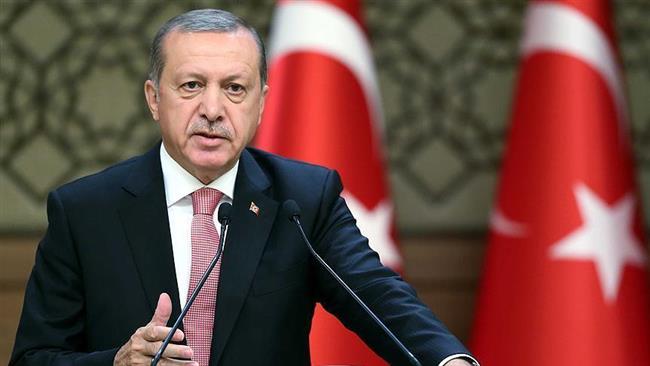 Turkey rejects banks face heavy US fines over Iran transactions
YemenExtra
Turkey's banking regulator has dismissed a recent report that said some Turkish banks face heavy penalties from US authorities for alleged violations of Iran sanctions.
The Banking Regulation and Supervision Agency (BDDK) said in a statement on Saturday that Turkish banks were functioning well.
"It has been brought to the public's attention that stories, that are rumors in nature, about our banks are not based on documents or facts, and should not be heeded," it added.
The statement came hours after the Haberturk newspaper reported that six Turkish banks could face substantial fines related to their business with Iran, citing senior banking sources.
One of the Turkish banks faces a penalty in excess of $5 billion, but the rest of the fines will be lower, according to the Haberturk report.
BDDK head Mehmet Ali Akben told Bloomberg News that Turkish banks were not under any investigation and had not received any documents from the US.
"The news [by Haberturk] definitely does not reflect the truth," Akben said, noting that the report violated Turkish banking laws, under which news organizations can be fined for damaging the reputation of the nation's banks.
Additionally, two senior Turkish economy officials told Reuters that Ankara has not received any notice from Washington about penalties related to Iran bans.
For several years, the US has slapped sanctions on the Islamic Republic under a range of pretexts. It has also hit global banks with billions of dollars in fines over purported violations of anti-Iran measures.
Last month, US prosecutors charged former Turkish economy minister Zafer Caglayan and ex-Halkbank general manager Suleyman Aslan with "conspiring" to violate Iran sanctions.
Turkish President Tayyip Erdogan dismissed the charges as "politically motivated."
On October 13, US President Donald Trump refused to formally certify Iran's compliance with its 2015 nuclear agreement, known as the Joint Comprehensive Plan of Action (JCPOA), with world powers, and warned that he might ultimately terminate the deal.
While Trump did not pull Washington out of the JCPOA, he gave Congress 60 days to decide whether to reimpose economic sanctions against Tehran that were lifted under the pact.
Source: press TV