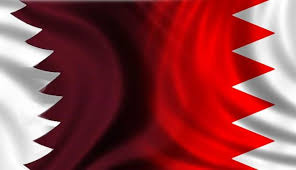 Bahrain Calls for Freezing Qatar's Membership in GCC
YemenExtra
Bahrain's Foreign Minister Khaled bin Ahmed Al Khalifa urged on Monday to freeze Qatar's membership in the Gulf Cooperation Council (GCC) in order to 'preserve' the organization.
"The right step to preserve the GCC is to freeze Qatar's membership in the Council… Bahrain will not attend the summit and sit with Qatar, which is coming closer with Iran and preparing foreign forces, which pose a threat to the security of GCC countries," Al Khalifa said on Twitter.
The GCC summit is scheduled to take place in December in Kuwait. Earlier in October, Kuwaiti media reported that the meeting might be postponed for half a year due to the lack of progress on settlement of the ongoing diplomatic crisis in the Persian Gulf.
The Golf Cooperation Council is an alliance of the Middle East countries, namely Bahrain, Kuwait, Oman, Qatar, Saudi Arabia, and the United Arab Emirates, whose main goal is to foster economic and military cooperation between the states.
Source: Sputnik