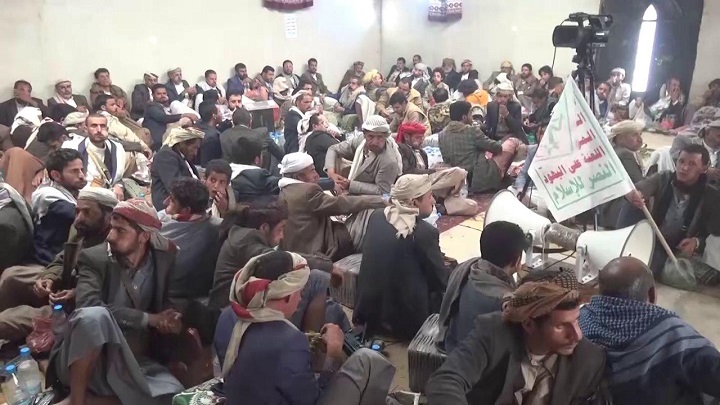 A Public Meeting for the Dignitaries of Yemen in Sana'a Province
YemenExtra
M.A.
The dignitaries of Arhab have held a meeting with notable people from Hamdan and Bani Hashish in which they stressed the need to stand together to strengthen the fronts against the Saudi-led coalition.
The participants stressed in their speeches the need to be vigilant and cautious about the movements of the Saudi-paid militias, who are aiming to destabilize the security and stability of the internal front as a way to serve the Saudi-led war.
The participants announced that they will stand side by side to effectively confront the Saudi-led coalition and its paid-militias.
The meeting also stressed on the need to activate state institutions and monitor the progress of their work, as well as to detect corruption in various institutions of the state and put those responsible on trial.