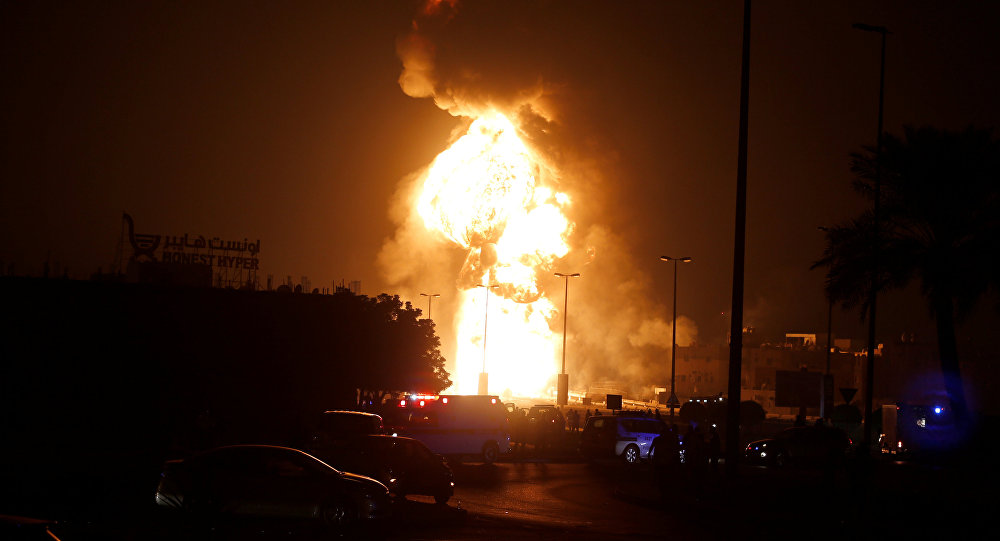 Iran Rejects Bahraini Charges about the Explosion of the Oil Pipeline
YemenExtra
SH.A.
On Sunday (November 12th), the Iranian Foreign Ministry rejected the statements made by the Bahraini authorities about the explosion of the oil pipeline in the country.
Foreign Minister of Bahrain: Attempt to blow up the oil pipeline "dangerous escalation" from Iran,while Iranian Foreign Ministry Spokesman Bahram Qasimi confirmed that "the time for evading responsibility and directing the charges, seem to be the only issue learned by the Bahraini authorities is to charge charges against Iran after any incident on the island ".
According to the IRNA news agency, Qassimi stressed that "we have always exerted all our efforts and have repeatedly affirmed that we see and abide by the stability and security of our neighbors from our stability and security."
In this context,the Bahraini Interior Ministry announced on Saturday that the oil pipeline, which was seized early Saturday morning, of the "terrorist acts of serious sabotage," asserting that the terrorist acts in the country in the recent period, "is through direct contacts and guidance from Iran ".
As well as,the Bahraini foreign minister, Khalid bin Ahmed, said that the attempt to blow up the Saudi-Bahraini oil pipeline is a serious Iranian escalation, stressing that its goal is to intimidate citizens and harm the oil industry.