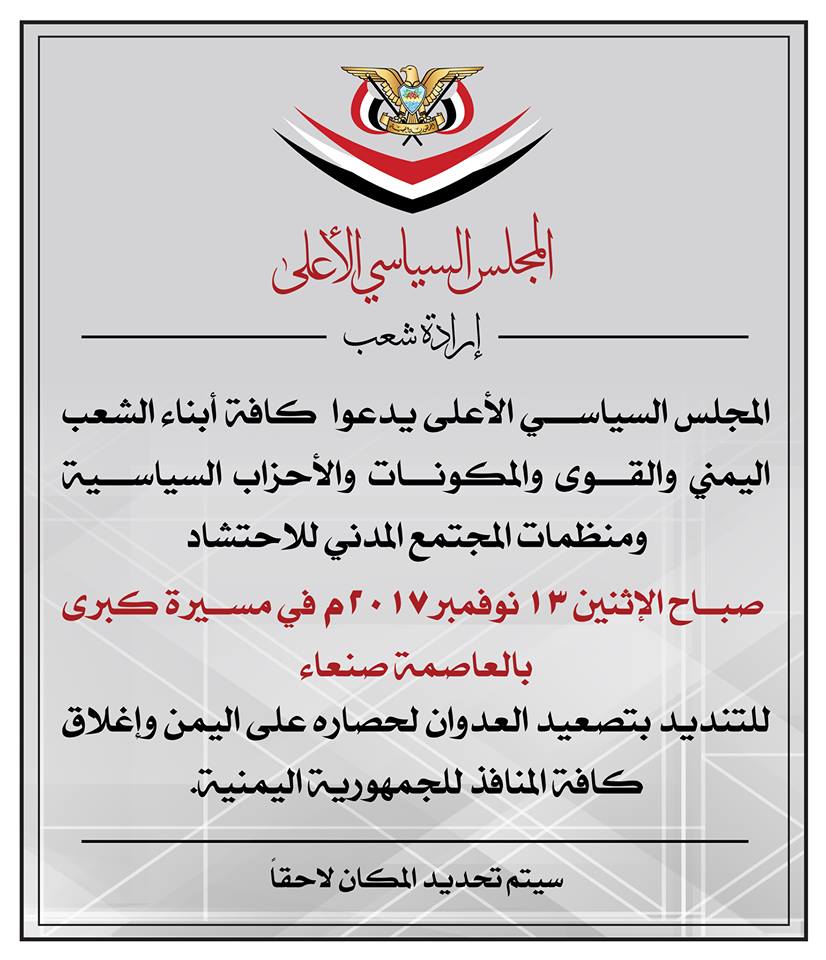 Yemenis will be out For Mass Rally on Monday
YemenExtra
SH.A.
The head of the Yemeni Supreme Revolutionary Committee, Mohammad Ali al-Houthi, called on the Yemeni people to come out for mass rally ,on Monday,which also called by the Supreme Political Council.
Mohammad Ali al-Houthi emphasized on the importance of active participation to affirm the rejection of the US-Saudi coalition and crimes committed against the Yemeni people and tightening its sea, land and air blockade.
He also reiterated the call for international organizations in Yemen and their staff to condemn the continuation of the attack against Yemen and the tightening of its blockade, which would exacerbate the humanitarian situation on the Yemeni people.