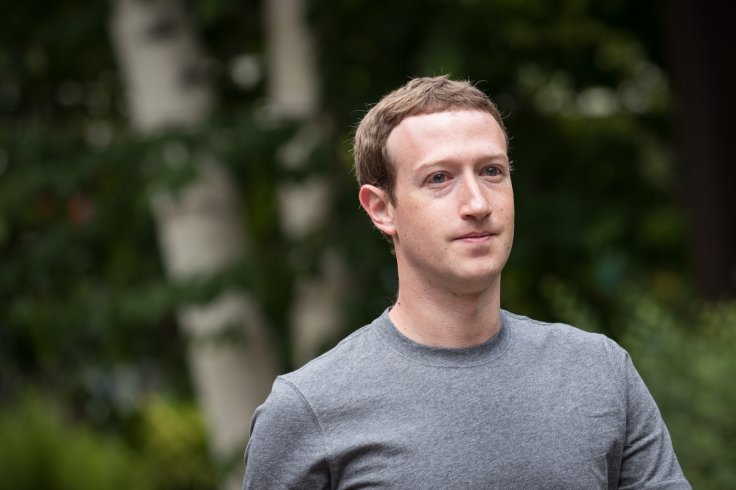 'Really saddening': Zuckerberg says extent of opioid crisis was biggest surprise of US tour
YemenExtra
Facebook CEO Mark Zuckerberg has revealed the "biggest surprise by far" from his year-long tour of the US was the extent of the opioid crisis in America. The tech titan travelled to dozens of states across the US this year as part of his ambitious 2017 resolution to meet and talk to people in every US state.
During a 50-minute Q&A at the University of Kansas, Zuckerberg said the epidemic is more than just a public health crisis.
"It's really saddening to see," Zuckerberg said, noting that 64,000 people died from drug overdoses in 2016.
"That's more people than died from Aids at the peak of the Aids epidemic," he continued. "That's more Americans that died in the whole of the Vietnam War. It's more people than die of car accidents and gun violence I think combined, and it's growing quickly."
Zuckerberg grew emotional and paused to compose himself as he talked about his encounters with different communities affected by the crisis during his travels across the US.
He recalled talking to a group of heroin addicts in Dayton, Ohio, when one woman said that, as an addict, her goal was to shoot up enough to get as close to death as she could without dying. Another man said that when he saw his friend overdose, all that he could think about was: "I wonder who that guy's dealer is because that must be really good stuff."
Zuckerberg also discussed how the crisis affects not only opioid addicts, but also their families, communities and the country. He said one police officer in Dayton said they once had to respond to 29 overdose incidents in one day.
"One thing we don't fully internalise, how this epidemic has affected people's attitudes more broadly on policy issues," he said. "It's one of the worst public health issues." He added that the issue is so pervasive that it "affected attitudes on political issues more than people realise."
He said he spoke to Americans who were more fearful about crime and terrorism and called for stronger border control to stop drugs from coming into the country. He added that some counties that "swung from Democrat to Republican were those with some of the highest opioid addiction rates".
He said the opioid crisis is getting some attention but "nowhere near what it needs." However, the "good news" is that there is a roadmap for dealing with such issues, he said, pointing to France that dealt with its own drug epidemic in the 1990s and 2000s.
"It won't happen overnight, but there is a road map for how to improve," Zuckerberg said. "People who are addicted to opioids don't necessarily want to be."
During his year-long trip across America to meet and talk to people in communities in every state by year-end, Zuckerberg weighed in on several other key political issues such as healthcare, immigration and climate change.
His tour of the US also triggered rampant speculation that he may run for political office and eventually announce a bid for the White House. However, the 32-year-old repeatedly scotched the rumours.
Still, he said the tour has had a significant impact on his mindset.
"I started this year as an engineer and now I'm wrapping it up thinking of myself as more of a community builder too," Zuckerberg said. "The engineering mindset and values of that is really about problem-solving… Community-building is about sharing values, being transparent about that, thinking about supporting people, and not just solving problems, and protecting people from external threats."
Facebook has been facing political scrutiny over the past few months over its inadvertent role in Russia's misinformation campaign. In September, the company revealed it sold $100,000 (£74,470) worth of politically divisive ads to authentic accounts and pages linked to Russia last year.
"We have big problems that we need to work through," Zuckerberg said. "I think we need to be really clear about our values that go into the different decisions we are making. A lot of these problems are not problems that only one company can solve. We need work together on them."
"The world is full of pessimists right now. There's no doubt we face a lot of challenges and we have a lot of responsibility and work to do. But we also have a responsibility to remain optimistic so we can solve these problems because optimists are the only ones that will."
By | Hyacinth Mascarenhas