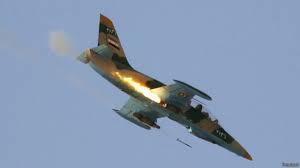 12 Air Strikes on Medi and Haradh Districts
YemenExtra
SH.A.
The US-Saudi coalition warplanes waged 12 strikes on Medi and Haradh districts of Hajjah province overnight, according to miltary source told YemenExtra on Tuesday.
Meanwhile, the artillery of the popular forces-backed the army's units shelled gatherings of Saudi-paid mercenaries in the north of Medi desert, added the source.
Also in Hajjah province, the streets and sidewalks are decorated with colored lights and slogans that reflect the grandeur of the anniversary of the Prophet's birth .
Read More:
Preparations to Celebrate of the Anniversary Prophet's Birth, in Hajjah