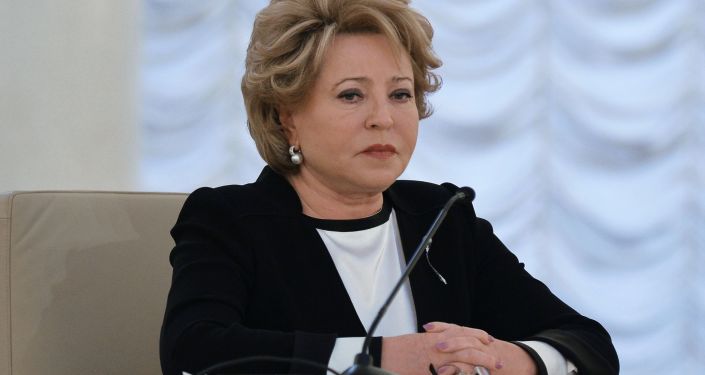 What is Russia's requirement to lift restrictions on foreign media؟
YemenExtra
SH.A.
Russia is ready at any time to lift restrictions on foreign media, but the first step must be taken by the West, said Valentina Matvienko, president of the Russian Federation Council.
Valentina Matvienko
"Once they lift the restrictions on our media, we will be ready to do the same at any time. I want to say again that this is not our choice and we have not started it," said Matvenko, who arrived in Belgrade for a two-day official visit.
"We have no right not to reciprocate with reciprocity."
On Thursday, November 16, the Russian State Duma (parliament) passed the third and final reading of the law allowing the classification of Russian-funded media as foreign agents.
The deputies voted for all four parliamentary blocs and unanimously, in favor of the necessary legal amendments. The law is then referred to the Council of the Federation and then to the President for approval.
According to the law, the media on the list of foreign agents in Russia will be forced to mark their media as products published by a foreign agent.
The Russian Justice Ministry has officially confirmed that it has sent letters to a number of foreign media operating in Russia to inform them that they can be classified as foreign agents.
The US Justice Department had previously asked RT America to be registered as a foreign agent in the United States until Monday. Simonian described the demands of the US side as illegitimate. The Russian Foreign Ministry, for its part, that it will respond to the harassment of the Russian media in the United States with similar measures.