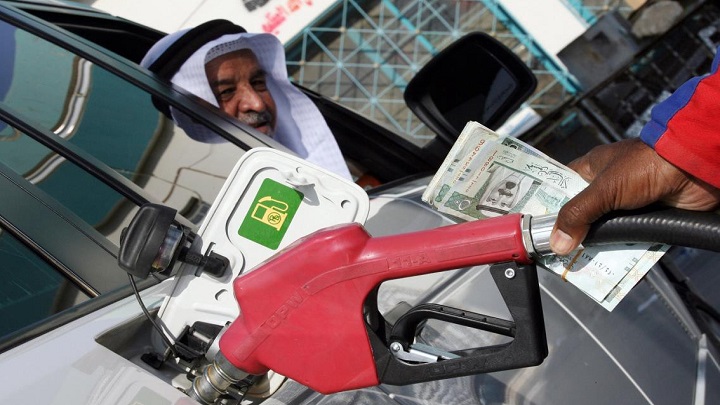 Saudi Arabia plans to apply a 5 percent value-added tax on gasoline
YemenExtra
SH.A.
Saudi Arabia plans to apply a 5 percent value-added tax on gasoline from the beginning of next year 2018.
According to CNN, the official VAT account on Twitter said that "Saudi Arabia intends to apply the value-added tax on gasoline as of January 1, 2018 by five per cent."
The cost of the war Saudi Arabia has waged against Yemen since March 2015 has caused major economic crises, forcing it to tax citizens for the first time in its history, as well as austerity measures that have abolished hundreds of projects.
Value added tax is an indirect tax imposed on all goods and services purchased and sold by enterprises, with some exceptions according to the General Authority for Zakat and Income in Saudi Arabia.
Saudi Arabia intends to apply VAT at 5% from the beginning of 2018. It is imposed at each stage of the supply chain, from production to distribution to the final sale of the commodity or service.