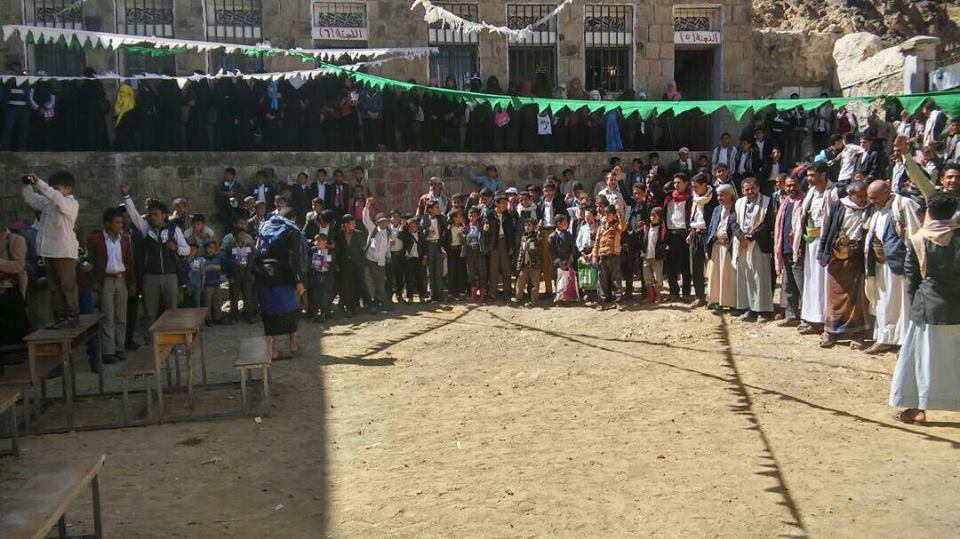 Celebration of the Anniversary of the Prophet's Birth in Several Schools
YemenExtra
SH.A.
The students of Al-Anwar and Al-Wahda and Abdullah bin Al-Zubair schools in Kismah district of Rima province,north of Yemen were organized a cultural and artistic event coincides with the celebration of the anniversary birth of the Prophet Mohammed PBUH.
Where the activity permeated many actives that expressed their joy and rejoicing at this great occasion,Participants included school principals, agents and professors mentioned the importance of reviving such an occasion, which made the imitation and celebration of the Prophet Muhammad .
The participants renewed to the students to commemorate the birth in all the schools through school broadcasts and spiritual songs that express the same occasion.