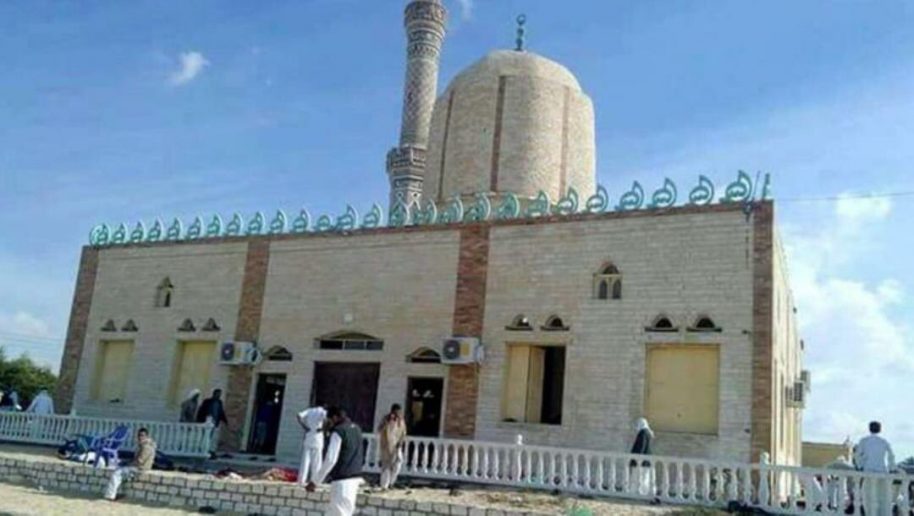 Death toll from Egypt mosque attack rises to 305 – AFP
YemenExtra
M.A.
The AFP News Agency reported this afternoon that the death toll from the mosque attack in Egypt's Sinai Peninsula has risen to 305. 
Among the 305 civilians killed in the Sinai Peninsula on Friday were 27 children, the AFP report continued.
The update in the number of victims in the Rawda mosque terrorist attack during Friday prayers took place simultaneously with the release of a statement by the public prosecutor's office, saying that there were some 25-30 militants involved in the crime, with gunmen holding a Daesh flag.
While the country's authorities have declared a three-day mourning period after the deadly attack, Egypt's President Abdel Fattah al-Sisi vowed to respond with "brutal force" against militants, adding that "the army and police will avenge our martyrs and return security and stability with force in the coming short period."
Following Sisi's announcement, local media reported on Friday that Egyptian drones eliminated 15 militants who were involved in the terrorist attack in the Al Rawdah mosque, based to the west of the city of Arish, with the country's Air Force demolishing terrorist positions and military equipment the following day.