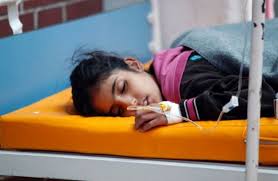 Yemen denies aid ships arrive in Hodeidah port
YemenExtra
SH.A.
Our correspondent quoted the deputy head of the Red Sea Ports Authority in Hodeidah Yahya Sharaf al-Din, denied the arrival of any aid or relief vessels to the ports of Yemen.
"We have not received any relief ships to the port yet and we are not aware of any entry declarations given by the Arab Alliance to ships or planes," Sharafeddine said.
The United Nations had earlier announced that it had obtained permits from the Arab Coalition to enter the international relief workers to Yemen by air.
The Arab alliance announced Wednesday the opening of the port of Hodeidah and Sanaa airport in Yemen to receive humanitarian aid.
"The leadership of the coalition forces in support of legitimacy in Yemen decided to reopen the port of Hodeidah to receive emergency relief and humanitarian supplies and open the Sanaa airport to receive United Nations aircraft for relief and humanitarian work as of 12: 00, 00 from Thursday ".