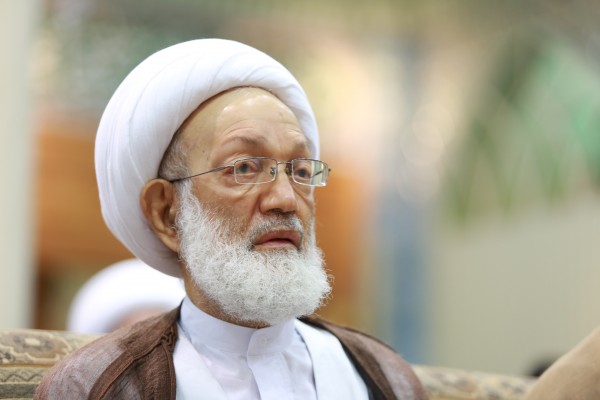 Bahrain: Dangerous Deterioration in Sheikh Issa Qassem's Health
YemenExtra
M.A.
A serious deterioration in the health of Ayatollah Sheikh Issa Al-Qassem was reported late Sunday, as the leading Bahraini cleric, who has been for months under house arrest by Al-Khalifa regime forces, is battling with internal bleeding.
Bahrain Mirror Online Newspaper reported that the health condition of Ayatollah Qassem is critical, adding that the prominent Shia cleric lost half of his body weight.
The website stated that the health condition of Sheikh Issa Al-Qassem is worrisome, indicating that the leading cleric is struggling with dangerous internal bleeding that requires hospital treatment.
Bahrain Mirror said the deterioration of Sheikh Q1assem's health was due to harsh conditions caused by the siege imposed by Al-Khalifa regime on his house in Diraz.
The website added that Sheikh Qassem's family calls for an international medical team to be granted access to treat the leading cleric, noting that any medical team which would be assigned by the regime can't be trusted.
Source: Bahrain Mirror