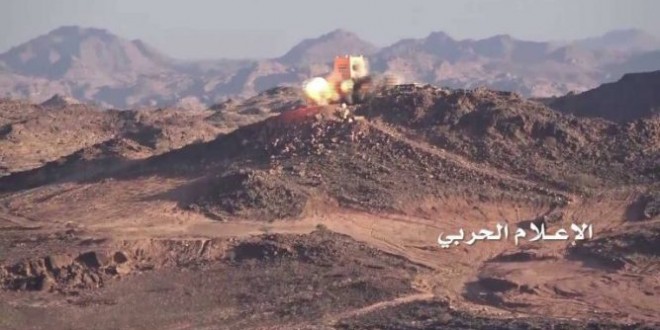 A Saudi Mechanism Destroyed, its Crew Killed in Jizan
YemenExtra
Y.A
In response to the Saudi-led coalition's fatal air strikes that claimed the lives of about 15,000 people, mostly civilians , the Yemeni joint forces destroyed ,Tuesday, a military mechanism in Jizan.
A military official told YemenExtra that specialized units in the Yemeni joint forces targeted a mechanism loaded with soldiers ,which led to destroyong it and killing those on board.
The missile force , in adiition, pounded Nahooqah monitor in Najran with a number of Katysha missiles , inflicting their enemy big losses in lives and ammunitions.
The Yemeni joint forces aimed at a gun machine -14,5- with an artillery shelling in Asir , while they shot dead a paid fighters in the same place.