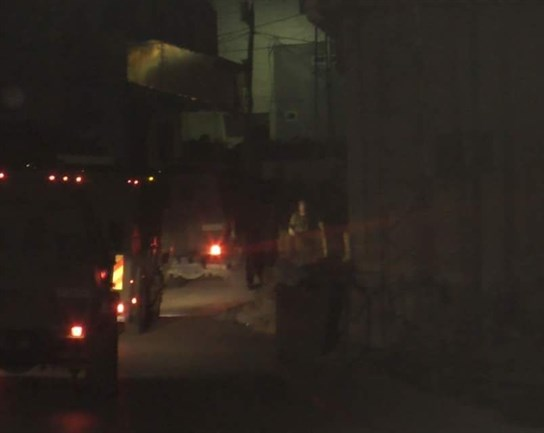 Israeli forces detain 19 Palestinians, 5 teens, in West Bank
YemenExtra
Y.A
Israeli forces detained at least 19 Palestinians between Sunday night and Monday morning across the occupied West Bank, according to Palestinian and Israeli sources.
Hebrew media reported that 18 Palestinians were detained during predawn raids, without specifying the exact locations from which they were detained.
According to local sources, Israeli forces detained four Palestinian teenagers from the town of al-Khader, south of Bethlehem in the southern occupied West Bank.
The teens were identified as brothers Muhammad, 15, and Ahmad Mahmoud Saleh Moussa, 13, Muhammad Saoud Sbeih, 15, and Yazan Abed al-Rahim al-Masri, 13.
In the Hebron district, Israeli forces also detained a former prisoner from Hebron city, identified by locals as Rizq al-Rajoub, and his son Ahmad, who is also a former prisoner.
Israeli forces confiscated Ahmad al-Rajoub's vehicle as well.
Meanwhile, Israeli news website Ynet
reported
that a 16-year-old Palestinian boy was detained Monday morning at the Ibrahimi mosque in the old city of Hebron for allegedly hiding a gun. He was taken in for questioning by Israeli forces.
Locals identified the teen as Mutasem Nasser Abu Irmeileh. According to United Nations documentation, Israeli forces conducted 147 search and arrest operations across the West Bank between November 7 and November 20.
Meanwhile, Addameer recorded 6,198 Palestinians were detained by Israel as of October. The group has estimated that some 40 percent of Palestinian men will be detained by Israel at some point in their lives.
Source: Website