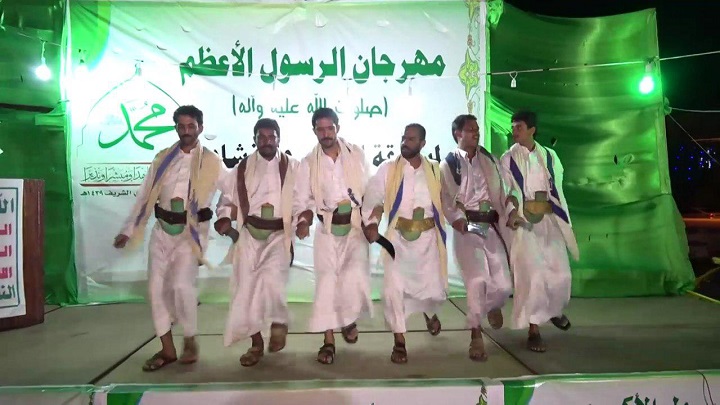 Conclusion the festival of the greatest prophet "Mohammed PBUH"
YemenExtra
SH.A.
The capital of Yemen ,Sana'a and the province of Hodeidah concluded on Tuesday the festival of the greatest prophet in Poetry and Nasheed in the atmosphere of the anniversary of birthday of the greatest prophet Muhammad PBUH.
The closing ceremony witnessed a number of artistic paragraphs of the heritage and folk dances performed by a group of Yemeni artists, which won the admiration of the audience.
At the end , the winners and illustrators participating in the festival were honored with all levels of poetry, Nasheed, art and creativity.
The participants expressed their great pride in what they achieved in maximizing Mustafa on the anniversary of the birth of the light Mohammed PBUH.