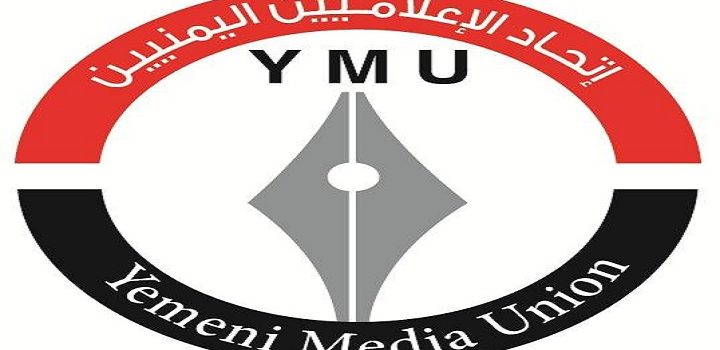 Yemeni Media Union Releases a Statement on Saudi Breaches Against Journalists
YemenExtra
M.A.
Yemeni Media Union released the following statement on World Press Freedom Day, exposing monitored Saudi war crimes against journalists: 
In the name of Allah the most merciful, the most compassionate
The World Press Freedom Day comes in light of the growing aggression of the Saudi-led coalition and the escalation of the total siege on the Yemeni people, which has worsened recently after the United Nations informed dozens of ships anchored at the port of Hodeidah to leave, in response to the closure and the complete blockade imposed by the coalition on Yemen.
The air traffic control tower was targeted at Sana'a International Airport, in order to disrupt the functionality of the airport and block  humanitarian flights, which are the last lifeline of millions of Yemenis.
Yemen's media and anti-war media are suffering from worsening conditions, along with the media embargo, the ban on international journalists from entering and the ban on their travel to and from Yemen.
Over a period of more than two years, the Yemeni media has been subjected to direct and indirect violations. The Yemeni Media Union has monitored more than 138 cases of direct violation, including the deliberate murder of more than 64 journalists and more than 11 injured people who have not been able to travel abroad for treatment.
The aerial bombardment of the hostile coalition targeted more than 12 media organizations, which caused their total destruction, in addition to the cases of blocking and cloning of national satellite channels, where such breaches exceeded more than 15 during the past period.
Air strikes have obstructed broadcast towers for dozens of local radio stations, in addition to targeting communication towers and Internet networks in many governorates. This has negatively influenced the activity of  media and shut down dozens of websites.
Violations of the aggression also reached YouTube channels (more than 28 cases), Facebook accounts for Yemeni media personalities, and the blocking of channels that are friendly to the Yemeni people (such as Al-Manar and Al-Mayadeen) on Arabsat and Nilesat satellites.
Yemeni journalists have been affected by all the repercussions of the aggression and the siege.The salaries of thousands of journalists and employees in the official media organizations can no longer be delivered and dozens of newspapers were suspended due to the economic crisis.
Read More: