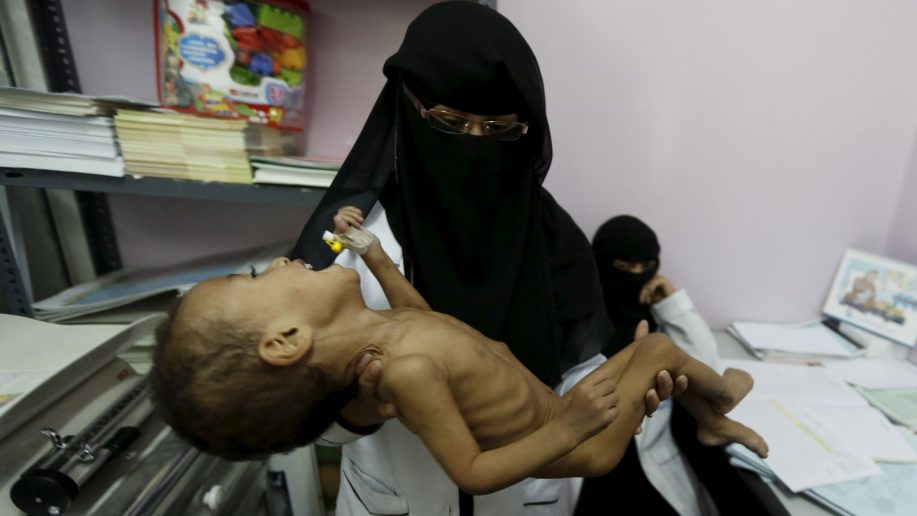 Amnesty International urges Greece to scrap Saudi arms sale amid war on Yemen
YemenExtra
Y.A
Amnesty International has demanded that Greece scrap a controversial arms sale to Saudi Arabia as the Riyadh regime has been leading a brutal military campaign against Yemen for more than two years. 
In a statement released on Monday, the leading global rights organization voiced deep concern over the proposed deal, saying the weapons could be used against civilians in the ongoing war in Yemen.
"Amnesty International calls on Greece to immediately rescind the sale and transfer of military equipment to Saudi Arabia and to refuse approval of the transport of every type of conventional weapons, ammunitions and war materiel to points of conflict in Yemen," the statement read.
Elsewhere in the statement, the Britain-based group said that there was a "real danger" that thousands of artillery shells would be used by the Saudi-led military coalition against the impoverished country.
The deal, worth an estimated 66 million euros ($78.3 million), has been strongly criticized by Greek opposition parties, while at least two lawmakers in the ruling left-wing Syriza party have also called for its cancelation.
During a parliamentary debate, Communist party leader Dimitris Koutsoumpas accused the Greek government of helping the war in Yemen that has resulted in "slaughter, famine" and the strengthening of radical militant groups across the Arab country.
Other parties, including the main opposition New Democracy, suggested that Defense Minister Panos Kammenos had negotiated a shady deal through an unauthorized middleman instead of dealing directly with the Riyadh government.
Greek Prime Minister Alexis Tsipras, however, accused opposition parties of resorting to unfounded allegations to undermine his government that is steering Greece out of eight years of crushing economic crisis.
"They want to foment conditions of instability because they don't want this government to lead the country out of this crisis at all costs," the Greek premier told parliament.
This comes amid increasing concerns over the Saudi military's bombing in Yemen, which has so far killed more than 12,000 people and destroyed much of the country's infrastructure, including hospitals, schools and factories.
In May, Amnesty International slammed the Saudi regime and its allies for dropping cluster bombs on residential areas in Yemen despite the global outcry against the use of such internationally-banned weapons by the Riyadh-led coalition.
Amnesty also condemned the United States and the UK in March for their "shameful" weapons transfers to Saudi Arabia, saying Washington and London were fueling the serious human rights violations and war crimes committed by Riyadh in Yemen.
Other International rights group such as Human Rights Watch have also censured Western countries' rush for profiting from arms sales to Saudi Arabia and other Arab countries that are key contributors to the Yemen war.
According to recent statistics by the Department for International Trade (DIT), the UK sold £836 million worth of arms and military hardware to the Saudi kingdom between April and June, up from £280 million between January and March.
In September last year, the administration of former US president Barack Obama offered Saudi Arabia $115 billion in arms sales, a report seen by Reuters found.
The offer, including weapons, other military equipment and training, was the highest the United States has offered in its decades-long alliance with the monarchy.
France, the world's fourth weapons exporter, has also authorized arms licenses worth billions of dollars to Saudi Arabia.
Over the past two and a half years, Yemen has been under heavy airstrikes by the Saudi-led coalition as part of a brutal war against the Arabian Peninsula country in an attempt to crush the popular Houthi Ansarullah movement and reinstall the former president, Abd Rabbuh Mansur Hadi, a staunch ally of Riyadh.
Last month, the United Nations blacklisted the Saudi-led military coalition for killing and injuring hundreds of children in Yemen and attacking dozens of schools and hospitals in 2016.